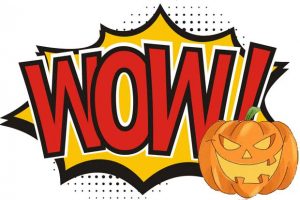 Halloween is a great inspiration for scenario's and narrative story's on the tabletop, so lets get some game on.
What?:
Host a Halloween themed scenario on our club night November 2nd!
When?:
November 2nd; didn't you get that …
How?:
by organizing a Halloween themed scenario either written yourself (extra credit ;-)) or by blatantly stealing something from the interwebs 😀
WOW?:
Gobbo's participating in the Worlds Of War can use this opportunity to achieve one of those extra activity checks!
If you are not participating in the WOW it's still a great idea for any other project!