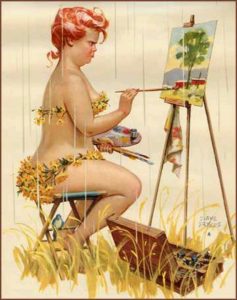 What?:
In this time when summer is in the air, the sun is burning and the BBQ is calling, I can't help but think about some cool refreshment. The dark comfort of a gaming room 🙂
In this challenge we call upon your creativity to get that summer vibe on the gaming table one way or another.
When?:
During the month of June.
How?:
This is pretty much up to you! The important things to keep in mind are:
We want to see models moving on the table. A Goblin as straw holder is a great idea but not what we are looking for here.
It must have a summer theme, so the hunt for the last Christmas tree is one to keep in mind for December but not suited for this challenge.
WOW?:
Gobbo's participating in the Worlds Of War can use this opportunity to achieve one of those extra activity checks!
If you are not participating in the WOW you can always's step in: by joining a game; organising your own scenario…
Oh… remember, there is a speed paint coming to get those special objectives, characters, … painted for your scenario.